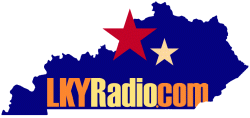 Page updated March 03, 2021
Home Page | Louisville Radio | Lexington Radio | Message Board | Contact Us
1350 WLOU

Radio Trivia: WLOU was Louisville's sixth radio station, coming on the air in 1948 just days before WKLO. It originally was a 1000-watt daytime operation, but power was increased many years later to 5000 watts. In 1951 WLOU became one of the country's first "Negro radio stations" using black deejays and playing music, features and news of interest to the African-American community.

This is a 1989 news story from WLKY-TV about one of the top five Louisville radio stations at that time, urban contemporary-formatted WLOU. Bill Francis is the reporter. Featured is WLOU Operations Manager Mildred Staton.


Know anything more about this station? Have any WLOU airchecks, photos or promotional material?
Drop us a line.
WLOU Photos

"WLOU disc jockey and all-around airman Tobe Howard entertains his audience with breezy patter and 'soul sound' music. His station, part of the Rounsaville chain, beams primarily to the Negro community. WLOU was the third station in the U.S. to devote its programming efforts to the Negro listener and is part of the first chain-operated group of Negro-programmed stations in the country." (Louisville magazine Broadcasting issue, September 10, 1967)

"William E. Summers, III (left), new general manager at WLOU, had been with the station 15 years ago as an announcer and sales manager before his recent promotion. Engineer Murrell Rafferty keeps tabs on the technical facets of the station's operation. WLOU programming is directed primarily to Louisville's negro citizens, but the staff is fully integrated." (Louisville magazine Broadcasting issue, September 10, 1967)

WLOU Surveys
July 16-22, 1965
September 13, 1968
WLOU Sales Material
Station Overview One-Sheet
Jim Dandy Rucker One-Sheet
Lee Dorris One-Sheet
Tobe Howard One-Sheet
WLOU Airchecks
Ange Canessa (1987)
:31 - 183 KB
Christian Talk Format (January 2, 1995)
4:20 - 1526 KB
All audio is in downloadable MP3 format.

Home Page | Louisville Radio | Lexington Radio | Message Board | Contact Us